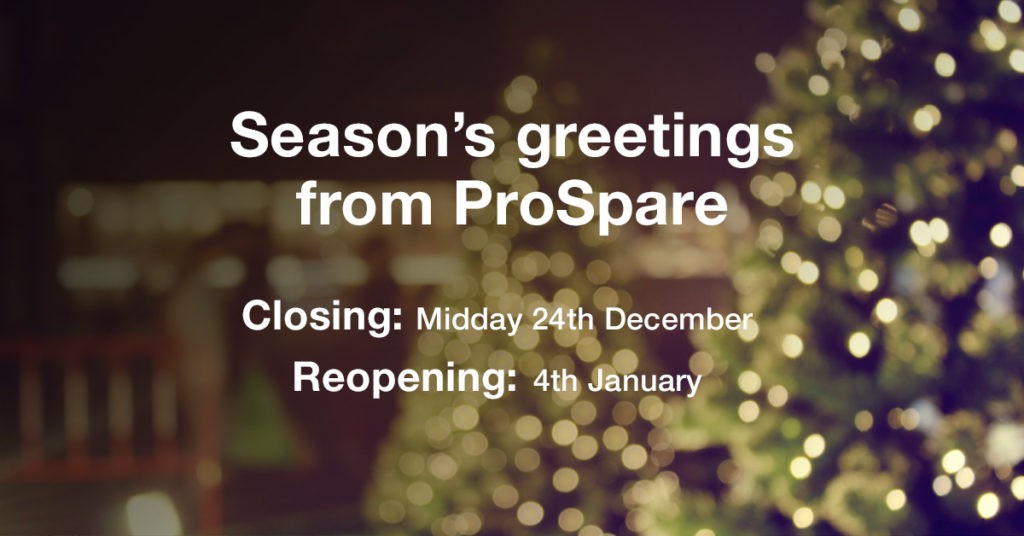 As an eventful 2020 draws to a close, we'd just like to thank everyone for your continued  support throughout the year.
We're looking forward to an exciting 2021, and continuing to help our clients improve manufacturing processes by improving the performance of key pieces of production equipment!
Over the festive season we will be closed during the following period:
Closing – Midday 24th December 2020
Reopening – 4th January 2021
From everyone at ProSpare, we hope you all have an enjoyable Christmas and New Year.